5 Indian Players To Watch Out For In The Upcoming Australia Series
India is all set to take on Australia in what is expected to be their toughest test at home since a while now. While India has been completely dominant at home and in West Indies and Sri Lanka, the Australians have also had a bit of a warm up in Asian Conditions in Bangladesh. We have to admit that in modern day cricket home advantage does make a major difference and India will surely start as clear favorites.
Having said that, the pitch advantage does neutralize in limited overs cricket as mostly we see flat decks and high scoring pitches but that too will automatically suit Team India as they without a doubt have the most formidable batting lineup in the World.
By no means, we are trying to apply that the Australians are not in for a chance. Rather, if anyone has the maximum chance, it has to be Australia or England and that is what will make the entire series all the more thrilling to watch. Let's take a look at 5 Indian Players who stand between Steve Smtih's dream to win a One Day Series In India.
1.Rohit Sharma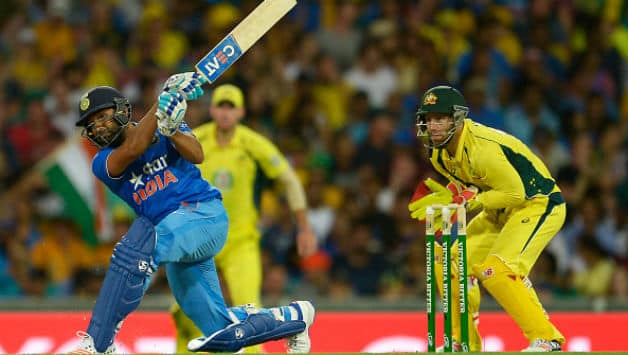 Pic Source : Cricket Country
The Australians would clearly know that if they let him get to 50, there is a great chance he might even get to a double hundred. Sharma loves to play big knocks and it's been a while that India has played a One Day International at home and he would be waiting to grab the opportunity.
They say if Rohit gets off to a start then he never stops and considering there is no Mitchell Starc and Josh Hazlewood, the possibility of that is surely really high.