8 Reasons Why You Should Watch – Sachin : A Billlion Dreams As Soon As Possible
Finally 'The Sachin' has come back Ladies and Gentlemen! After a long wait, we have a movie on Sachin  Tendulkar and it can't get bigger than this.
Sachin Ramesh Tendulkar- The man who has inspired millions and trillions of people around the world has decided to share his entire journey with us via his biopic – Sachin: A Billion Dreams and the nation can't wait to know his story.  The movie is directed by none other than award-winning director James Erskine and the Hero of the movie would be 'Sachin' himself! Yeah, You read that Right!
When approached to do the movie initially Sachin said " When I was first approached for the movie I told them once a sportsperson, always a sportsperson. I cannot act and it took a lot of convincing to get me on board. But I have always loved challenges, and I enjoyed this new experience of being in front of the camera too.
The veteran finally accepted to do the movie and the rest they say is 'History'! Here are 8 Reasons on why you should definitely book your tickets for Sachin: A Billion Dreams immediately after reading this article!
Sachin Off The Pitch
What made Sachin Tendulkar? What is his journey been like? How did Sachin Tendulkar become a household name with everyone chanting Sachiiiiiin,Sachiiiiiiiiiin! Who are the people who inspired him? We all know Sachin Tendulkar – The Cricketer but now we would also be introduced to Sachin Tendulkar – The Human Being, who we have seen glimpses of over these years but not really as he has always been private about this personal life as compared to other celebrities.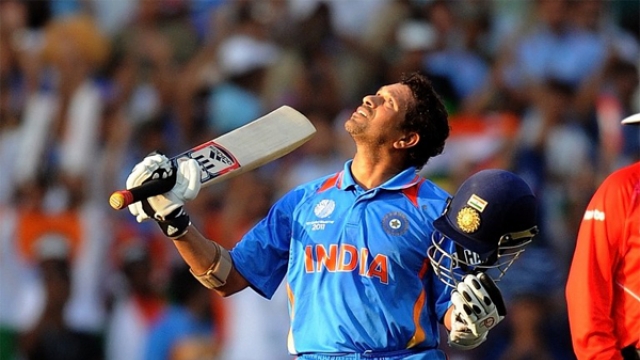 source-Techstory
2.  A Beautiful Partnership
James Erskine's the director of the movie has delivered many Block- Bluster movies before like the Battle of the Sexes and From the Ashes and Sachin on the other hand, needs no introduction.  Fans from all over the World are looking forward to witnessing this beautiful partnership between an ace director and the best sportsman in the world! Well, Well, Cric Crak is sure that James too will now have a million fans in India as well.  Afterall he directed a movie on Sachin, and in India, it cannot get bigger than this!
source-Deccan chronicle
3.  Because Failures Always Make You Stronger
We have always seen the brighter side of Sachin Tendulkar as whenever we switched on our television screens we use to always see him smashing some bowler or the other and scoring runs all over the World but hold on…… What about when he did not? Just like all of us even he had bad days at work!  He too being Sachin Tendulkar had a few failures in life and went through a rough patch!
There was a time he would get out in a ninties way to often and there was a time when he was captain but unfortunately lost a bit of form. From losing his father just before the 1999 World Cup to a shocking exit from the 2007 World Cup-  The Great Man Will Reveal It All!
source-zee news
4.  Experience Deja Vu
We will get to see some real match clips during the movie which will help his fans and supporters to relive some of the best cricketing moments of Sachin Tendulkar.  We will get another chance to relive those memories of the 2011 World Cup in Mumbai all over again and Cric Crak is already having goosebumps as he types!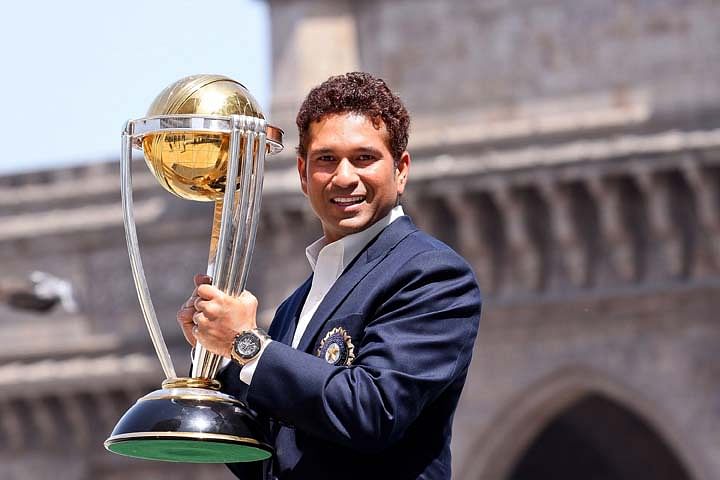 source-sportskeeda
5.  The Love Of His Life- Dr. Anjali Tendulkar
Sachin will throw more light on his beautiful love story with Anjali and how he fell for her immediately after meeting her at the airport. In 1990, Sachin was returning from a cricket tour and Anjali had gone to the airport to pick up her mom.  It all started from there and Cric Crak does not want to spoil your fun by telling you more.
source-india today
6. AR Rahman's Music
Sir AR Rahman has given the music to the movie so there are no surprises that the music is going to bloody brilliant and there is no higher praise than that 🙂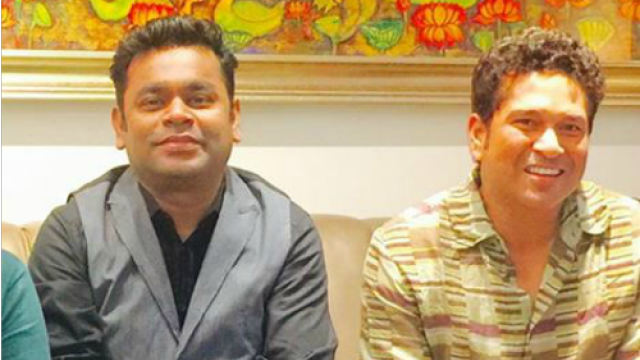 source-india today
7. Because It's All About Loving your Family
Sachin will talk about his kids Sara And Arjun, and how he dealt with everything in spite of being away from them for months while on tours. It's not easy for a cricketer to balance his personal and professional life and Sachin will tell us on how he managed to do that with the support of his wonderful kids and his beautiful wife Anjali. He has not only been a great husband and father but also a great son which many people tend to forget.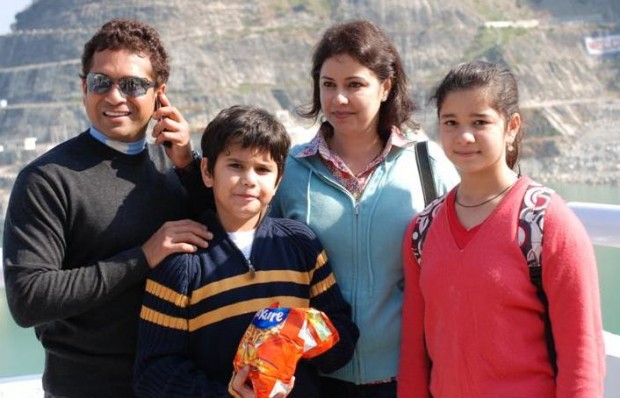 source-success story
8. Because It's Sachin!
Let's face it. We are anyway going to watch the movie irrespective because it is based on the life of Sir Sachin Ramesh Tendulkar who is our hero and when our hero is a hero in his own movie based on his own life – Life Just Can't Get Better Than This!
source-dailymail uk
Cric Crak wishes more power to the Little Master and hopes to see Tendulkar break a few records off the pitch too with Sachin: A Billion Dreams. Enjoy the movie 🙂