The Test Match between India and Sri Lanka is all set to head towards a draw unless India, thanks to their wonderful 2nd innings run- rate try and enforce a victory and give a session and a half to their bowlers to bowl out Sri Lanka.
Source: daily-sun.com
Is that possible? Well, anything is possible in Cricket and it is safe to say that India is one of the strongest in World Cricket at the moment and Sri Lanka do not lie in the same weight category as India. Yes, they surprised all of us in the first innings, but that can happen in sport and they surely deserve credit where it is due.
Meanwhile, something really interesting happened even off the pitch which has certainly left everyone surprised. There was a mystery boy who was carrying drinks for the Indian Team all this while and everyone was wondering who he was ever since. No, he wasn't the part of the 15 then who is he?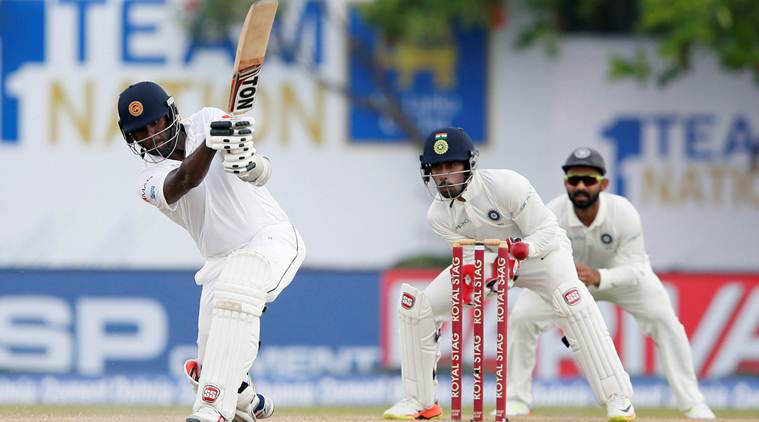 Source: The Indian Express
Well, it has been revealed that his name is  Pankaj Shaw and he is an Indian first class Cricketer who has been playing cricket for Bengal. Shaw has played 12 matches for Bengal so far and averages over 30 with 6 half centuries. Considering that the match was in Kolkata he volunteered to do so to which the Indian Team happily obliged.
Image Source: Twitter
Yes, he is no ordinary man you all might know by now after looking at this picture and Cric Crak will leave you to that thought.