Great Batsmen frighten rival teams with their savage power and explosive shots. It is perfectly understandable because bowlers do not like to be slaughtered. On the other hand, it speaks volumes for a batsman's ability when opponents fear his patience, concentration, and appetite for runs and struggle to plan his dismissal.
AB De Villiers is definitely one such batsman!
Here Is Everything You Should Know About Everyones Favourite AB De Villiers!
 1. His Full Name
Surprisingly a lot of people do not know this one but AB De Villiers full name is  Abraham Benjamin De Villiers. We are so not used to calling him that and this surely sounds so different.
Wouldn't  it be funny if Ravi Shastri while commentating goes like .."Abraham hit this one like a trace of a bullet?"
2. Or How About Doctor Abraham?
Yes, that could have actually been true! De Villiers wanted to become a doctor when he was young as he was always academically very strong then something happened which completely changed his life. When he was 19 he was offered a contract by the Titans and the rest they say is history! Now, we guess the bowlers need doctors after he smashes them all over the park!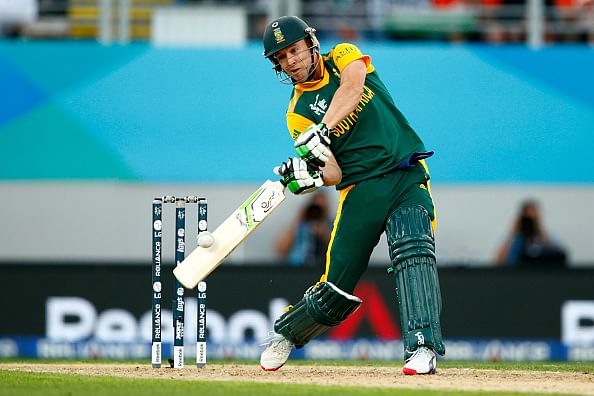 3.Won A Nelson Mandela Award.
Yeah, you read that right ladies and gentlemen! He won a Nelson Mandela Award for a science project in school. Hats off to this man! Cric Crak remembers that in his young days he was very bad at multi- tasking and could either study or play sports but to do both with such finesse is truly incredible!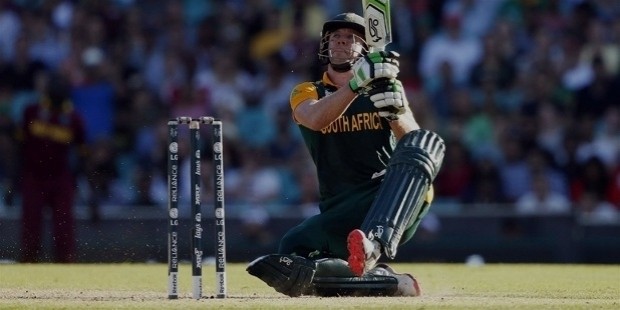 4.Fifa Watching?
He also made it to the shortlist of the South African junior national football squad!  Maybe he even did not know that he would grow up to be the "Lionel Messi" of cricket! Cric Crak is sure that the 'Great MSD' who is himself an avid soccer fan would be impressed to know this and would surely fancy a game of soccer with ABD.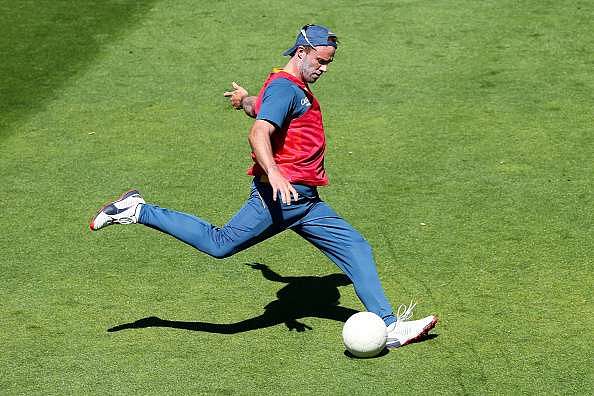 5.Has Also Captained The South African Junior Rugby Side.
We know now this sounds like way too much but this is surprisingly 100 %True. His father who was a doctor played rugby in his youth. They say talented men do not take time to learn and AB De Villiers wasted no time in picking up the tricks and traits of rugby from his daddy cool!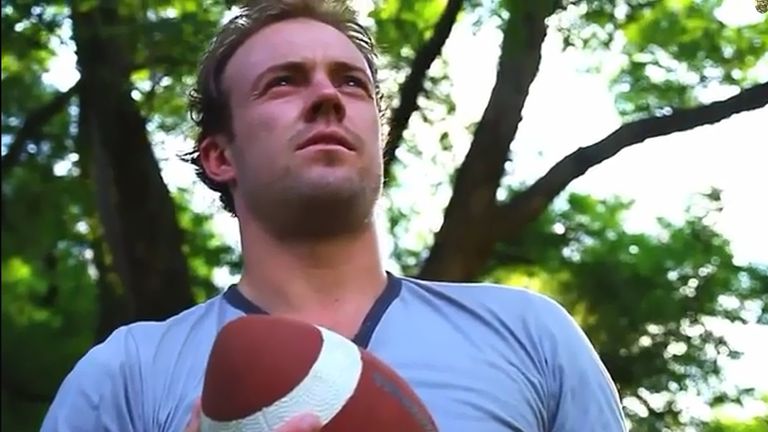 6. He Was Also The Usain Bolt Of His School
He was the 100 m champion in his school athletics team. How much more can a man do all by himself?
7. Or Maybe He Can?
No, his achievements do not end here! He also has a golf handicap of zero.  Take A Bow De Villiers!
         8. His Love For Music
He loves music as much as he loves dancing down the track to dismantle the bowlers to all corners of the park!
Did you know he collaborated with Ampie Du Preez for the music album  "Maak joe Drome waar" which means  "make your dreams come true"!
 AB De Villiers is surely the best sportsman in the world and there is definitely no higher praise than that and let us leave it to that. Cric Crak wishes more power to the great  Ab De Villiers. Hail Hail AB!