Virat Kohli played beautifully at the Eden Gardens like he always has been almost everywhere else globally. Yes, he might not have done to much damage in the British Territory but that too we guess would happen soon.
The Indian Captain has been absolutely phenomenal off late and very recently against Sri Lanka also became the 8th ever batsman in the history of cricket to get to 50 Internationals Tons. No, the story is not over yet.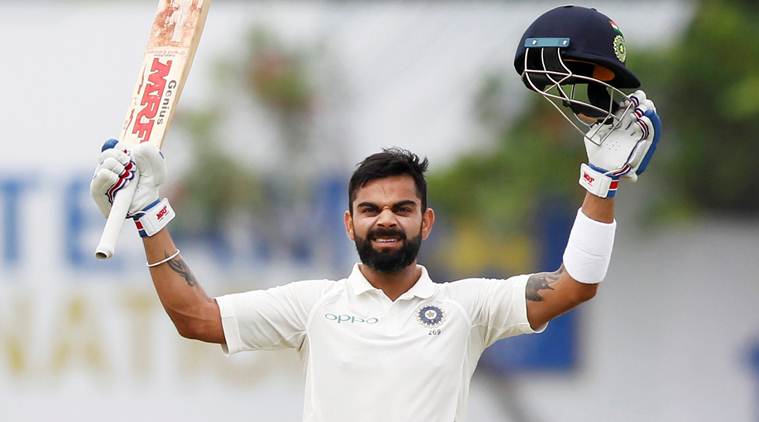 Source: The Indian Express
While getting to that historical figure, he also took the least amount of time anyone ever has. He achieved the historic milestone in a mere 348 innings. Having said that, Cric Crak was never a firm believer in comparing different eras of this beautiful game but there is absolutely no doubt that Kohli is the best in the business at the moment.
Not only as a player but even as a Captain he is making his team go all guns blazing and how!. Not surprisingly, Twitter went mad when Kohli reached his 50th ton and one of them was his current Indian and Former Delhi Team-Mate Ishant Sharma.
Source: NDTV Sports
Sharma resorted to the microblogging site Twitter where he decided to congratulate his Captain as if he was flaunting Virat's success to everyone as a proud friend and rightly so. Kohli being Kohli was at his cheeky best and thanked Ishant while addressing him as "Lambe" which means tall in Hindi. Take a look at this beautiful conversation below.
Image Source: Twitter