3 Slowest Innings By Indian Batsmen in T20 World Cup
T20 cricket is all hammer and bang. Indians, however, haven't had the most outright and solid players until ongoing years. The Indian administration has consistently considered T20 as a more limited type of ODI cricket, they plan to first get the momentum going in the initial stages, get their eye in, and afterward start smashing in the other half of the innings.
While this has functioned admirably for them as a rule, on certain events, but during certain matches and occasions this strategy has backfired even for the best of Indian batsmen, playing a long innings, yet not scoring enough runs, unable to put pressure on board.
Here we will discuss 3 such slow knocks played by Indian batters in the T20 World Cup after facing a minimum of 20 Balls each in their innings: 
MS Dhoni
The inaugural T20 World Cup winning captain for India, MS Dhoni scored 11 runs from 23 balls against the mighty West Indians back in 2009, which goes down as the slowest innings by an Indian batter in the T20 World Cup. This knock unfortunately came at the Home of Cricket, Lord's stadium, it also ended up costing India the match a potential spot in the semifinal.
The former legendary Indian captain couldn't even managed to hit a boundary and India by the end could only manage to get to a total of 153 runs. West Indies chased down this target well within 19 overs.
Ravichandran Ashwin
Indian spin wizard Ravichandran Ashwin scored a mere 10 runs in 20 balls vs New Zealand back in 2016, which was the opening match of the 2016 T20 World Cup. It was a disastrous outing for both team India and Ravichandran Ashwin. The mighty kiwi, Martin Guptill welcomed Ashwin with a huge six on the first ball of his spell, in a match where the kiwi's managed to notch up just 126 runs, Ashwin gave away 32 runs in his 4 overs.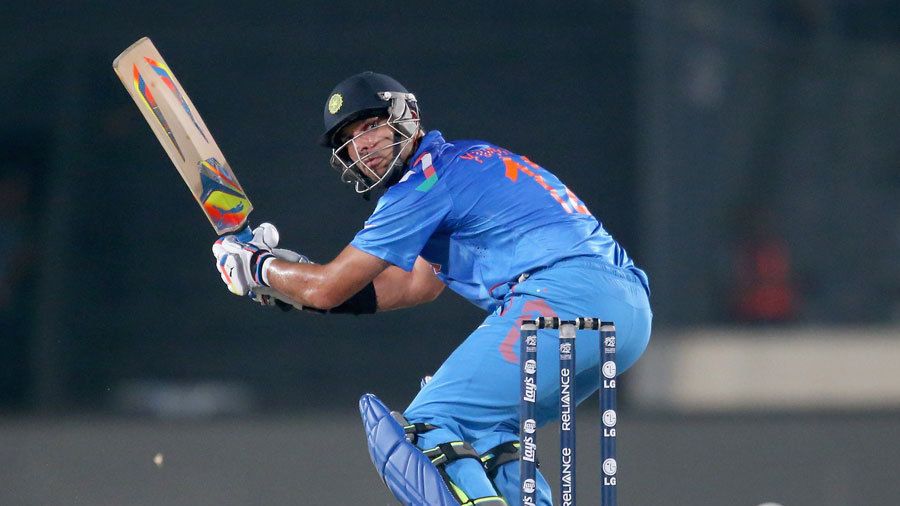 Yuvraj Singh
Former Indian stylish and dynamic batsman, Yuvraj Singh, termed as one of the cleanest strikers of the cricket ball, managed to barely score 11 runs in 21 balls against Sri Lanka in 2014, this was one of the most painful innings which eventually resulted in a loss.
Disregard fours or sixes, Yuvraj lacked the ability to center the vast majority of his balls, the ones he hit went directly to the circling fielders. He came to bat in the eleventh over and only got out in the nineteenth, giving a little help to Indian fans. At the point when your own fans are glad to see you returning to the pavilion in any event, for the incomparable Yuvraj Singh, you realize the innings was appalling.