3 Talented Cricketers Who Had Very Sad Endings To Their Marvelous Careers
In any format of cricket that you play, it demands a lot from the player in a way that he or she are tested both mentally as well as physically. Cricket as a sport takes a massive toll on the bodies of the professional players and there is a constant mental pressure added to it, which is not spoken about much.
Subsequently, there have been various situations where a cricketer's life on the field as a player, finished rashly because of injury or because of unnecessary mental pressure. While a portion of the professions experienced an unexpected plunge.
The following are 3 cricketers who had extremely miserable endings to their marvelous careers: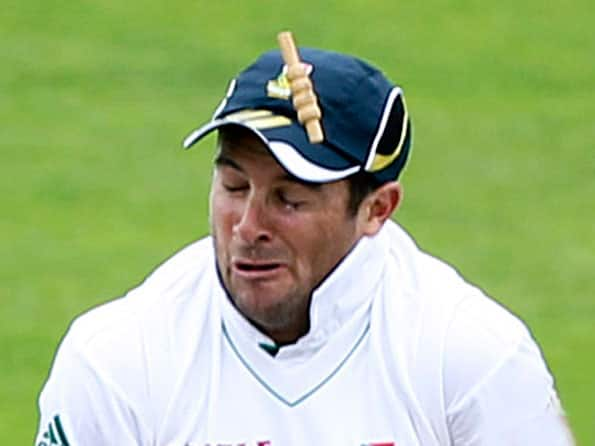 1. Mark Boucher –
Current South African National Team Head Coach and former most wicket-keeper batsman, Mark Boucher experienced an oddity injury in a warm-up game on the 2012 England visit against Somerset compelling him to resign with a record 998 dismissals added to his cap in the international matches.
A sharp googly from Imran Tahir hit the stumps and removed a bail, tragically, struck Boucher in the left eye. He was determined to have a slashed eyeball and went through a medical procedure for it, yet couldn't play the game at the more significant level once more.
2. VVS Laxman –
Two or three terrible abroad visits to England and Australia in 2011, and Indian batting legend VVS Laxman was accounted for to have implicitly been compelled to resign before the New Zealand series.
It was actually a miserable completion of a heavenly Test cricket career for one of the goliaths of Indian cricket. It was the "inside banter" throughout recent days that prompted this choice, he had said at the hour of resigning. Laxman addressed India in 134 Tests, scoring 8781 runs in the process and played some extremely crucial innings to get India out of trouble or put the team in a winning position, including the legendary 281 versus Australia at Eden Gardens in 2001, where he was also battling back spasm.
3. Phillip Hughes –
The saddest of all closure, of a cricketing profession – as well as that of life was of Australia's Phillip Hughes. The world was left in shock when it was discovered that 25-year-old Hughes had passed away in view of the injury he endured after being hit by a bouncer while he was on crease, batting during a Sheffield Cup game back in 2014.
Hughes was batting, he had scored 63 runs and was not out for his team South Australia while playing against New South Wales. Sean Abbott a very talented and renowned fast bowler intended to hit a bouncer to get a wicket, not even in his worst nightmare would he have thought that a ball bowled by him would end up killing a batsman. Abbott's ball hit the Aussie batsman on the lower left side of the helmet. The on ground medical staff immediately rushed Phillip to the hospital, whereby he underwent a surgery, but the doctors even after trying their best couldn't save him. Hughes has played 26 Test Matches for the national side and in that process managed to notch up 3 hundreds.