Top 5 Nasty Fights Between Players on Cricket Field
Whenever we talk about cricket, we always say that its a gentleman's sport, its not always been as gently as it may sound. There are a lot of times we have seen cricketers have fun on the field, joke around and keep it light, there have also been instances when we have seen some furious moments and fights between the players as well.
Here, look at the 5 most ugliest battles that occurred on the cricket field: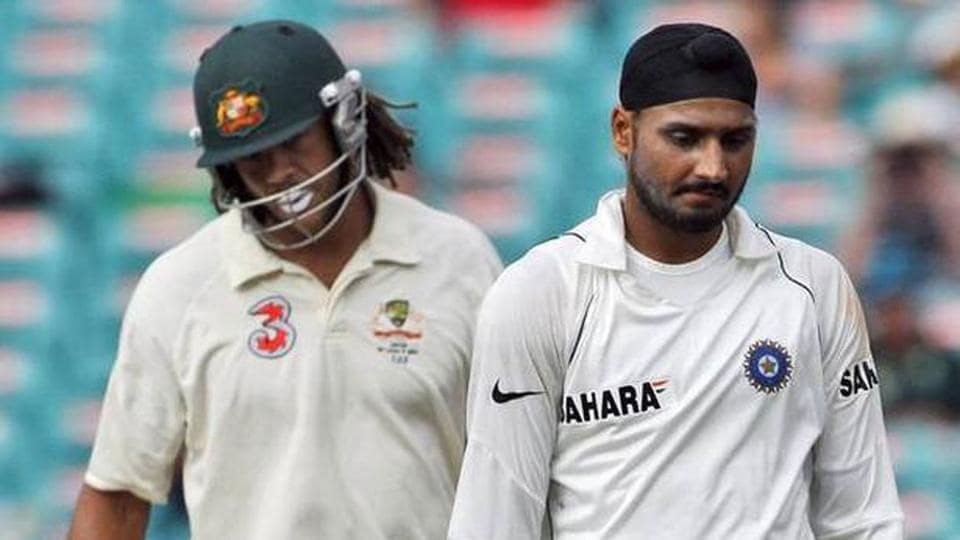 1. Andrew Symonds vs Harbhajan Singh, Sydney Test –
In an ongoing test match in Sydney, late Australian cricketer Andrew Symonds and India's well known off-spinner, Harbhajan Singh got into an ugly argument, post which the former stated that the spinner called him a "monkey", meant in a racially abusive manner.
In that sense, Harbhajan was given a three-match suspension, but team India pressurized that they will not play the remaining matches if the suspension is not uplifted. The judge John Hansen heard the arguments from both parties, he eventually dropped the charges against the spinner due to lack of evidence.
2. Harbhajan Singh vs Sreesanth –
Harbhajan Singh and Sreesanth, two of the most ostentatious players of the Indian cricket, were facing each other during a match between Mumbai Indians and Kings XI Punjab, that was won by the Kings. Purportedly, it was guaranteed that after the match, Sreesanth went to Harbhajan Singh and told him 'Nicely done' in a prodding way, to which Harbhajan got irritated and it goaded him.
Sreesanth was seen crying on TV and later it was uncovered that Harbhajan had smacked him on the face for the remarks he made. Both the cricketers wouldn't remark about the revolting battle. Harbhajan Singh was in the end prohibited from playing the remainder of the games.
3. Virat Kohli vs Gautam Gambhir –
Indian World Cup legends Gautam Gambhir and Virat Kohli, once had a go at one another during an IPL game among RCB and KKR in 2013. Virat was batting incredibly well and had crushed several sixes in the 10th over. In the following over, he descended the track and crushed a conveyance straight under the control of sweeper cover.
Sad by this, Kohli was strolling back to the dug out, when he saw Gambhir celebrating fiercely for his excusal and furthermore heard something which he could have done without. Virat immediately began strolling towards Gambhir and the two of them were seen trading a couple of words before the senior Pro, Rajat Bhatia disrupted everything and isolated the two.
4. Gautam Gambhir vs Shahid Afridi –
Gambhir and Afridi once got into a warmed contention. It occurred during a game among India and Pakistan in Kanpur in 2007, when Afridi purposely hindered Gambhir, when he was taking the run. Afterward, the two of them were seen trading a few warmed words and misuses. Subsequently, players and umpires needed to intercede to stop their battle.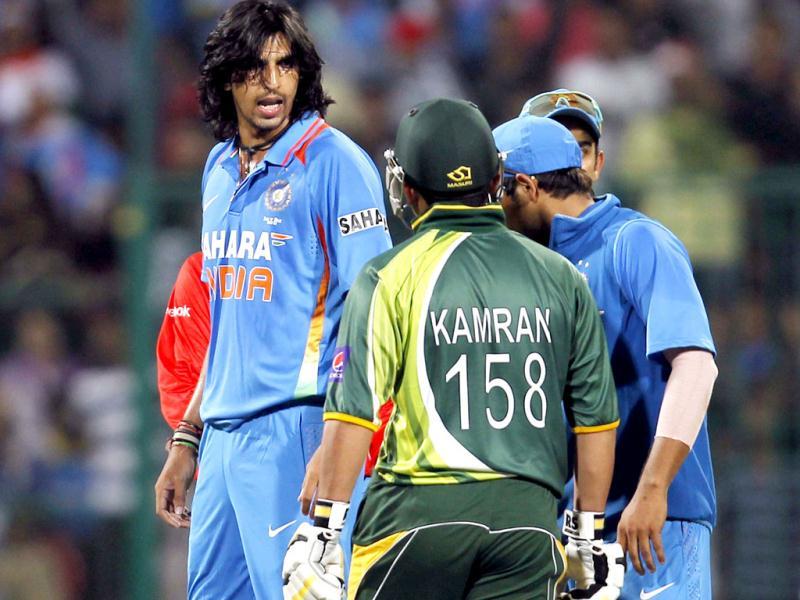 5. Ishant Sharma vs Kamran Akmal –
Pakistan wicketkeeper Kamran Akmal and pacer Ishant Sharma were fined after a terrible disagreement occurred in the principal T20 global at Bangalore. During the game, both the cricketers got into the contention when the last option was proclaimed not out after he was gotten off a no-ball by Ishant Sharma and was beaten on the following ball. Before long both the players were seen trading a couple of furious words.