Hardik Pandya is certainly feeling the heat after his derogatory comments against women at Karan Johar's talk show- 'Koffee With Karan'.
He has been facing severe backlash from the entire cricketing fraternity ever since as his comments certainly haven't gone down with most of them in the jury. Even the Indian Captain Virat Kohli has made sure to let everyone know that the Indian Cricket Team does not support either of what Hardik or KL has said and their views are their own individual opinion.
Meanwhile, the BCCI has also not taken this sitting down as they certainly seem to be in the mood of providing them with a harsh punishment, maybe even a ban for a few International Games. There is a possibility that KL might escape the penalty considering he did not say too much, Hardik certainly seems to be in hot water at the moment.
Yes, he apologized but the Board feels that the apology came via the help of his marketing team and it does not reflect the fact that the all-rounder has realized the magnitude of his mistake. While there is clearly a dent in his self-confidence at the moment, it even reflected when he was on his way to the Sydney Cricket Ground.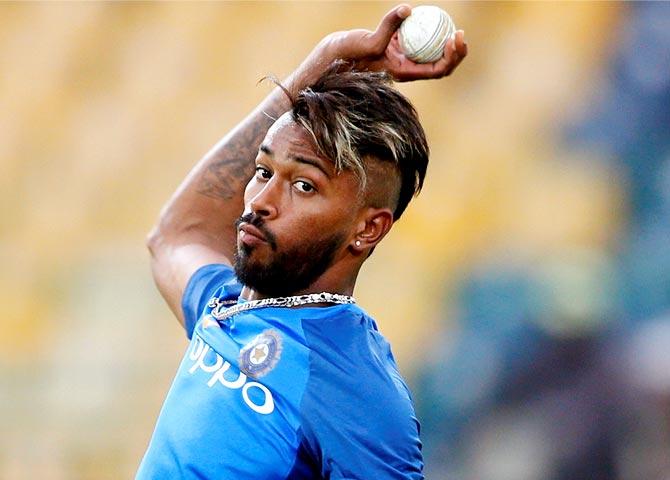 A usually chirpy Hardik who loves posing for selfies and giving autographs to his fans zipped pass them this time around while he didn't even look at his fans. He maintained quite a bit of distance from them and headed straight towards the nets while keeping his head down. While this clearly shows Hardik is upset with himself, they always say- " Karma Is A Bitch", and that is exactly what has happened in the case of Hardik Pandya.
Having said that, they never said you can't learn from your mistakes, can't ask for forgiveness and can't be a better person and having followed the all-rounder's journey, we have no doubt he would be back on track as time progresses.
Hardik Pandya less keen on signing autographs, posing for selfies #AUSvIND pic.twitter.com/rlTnUyiJjs

— Rob Forsaith (@robforsaith) January 11, 2019