These quarantine days are not ideal for anyone and if you happen to be an outgoing person, then it's nothing short of being home jailed. And if you happen to be an outgoing International sportsperson who is used to live his/her life out of a suitcase, then just staying at home can have a huge toll on you.
We already have an example of a couple of cricketers who are completely sane, but are struggling to stay at home and it has led to them doing funny things to keep themselves and an army of their fans, entertained. Yuzvendra Chahal, has gone on record to say that once these dark days are behind us, he plans to not return home for a while, and Virat Kohli was just very recently seen acting like a dinosaur on Anushka Sharma's Instagram.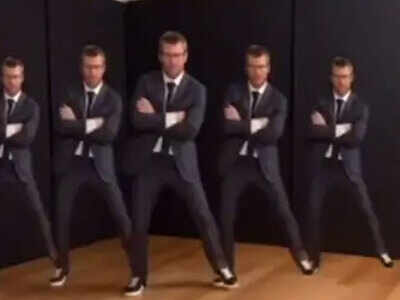 However, there is one man who truly takes the throne when it comes to going completely 'insane' in these Covid times. It's none other than Australian opener and SRH captain, David Warner who has taken to recreating Indian songs on TikTok and performing his own dance moves. This has made him quite the hit on TikTok, much to the chagrin of all cricket fans. This time he recreated Akshay Kumar's hit song Bala and left everyone including, Virat Kohli in splits.
Catch the video here;