The last two quarters have well and truly put things in perspective for human beings as nature has unleashed in its full fury. The Coronavirus pandemic has put the entire world on its knees and all economic activity has come to a standstill. However, this is not the only disaster that has been witnessed in recent times. The burning of the Amazon and the highly destructive Bushfires in Australia last summer caused a lot of harm.
The Bushfires down under did not only damage the flora and fauna, but also caused casualties in huge numbers. Australia is a country that thrives on sport and it was heartening to see all sports including Tennis and Cricket coming together to help gather funds for some relief from the complete devastation caused by the wildfires. In one such attempt, Cricket Australia organised a legends game at the Junction Oval in Melbourne that featured a game between Ponting 11 and Gilchrist 11.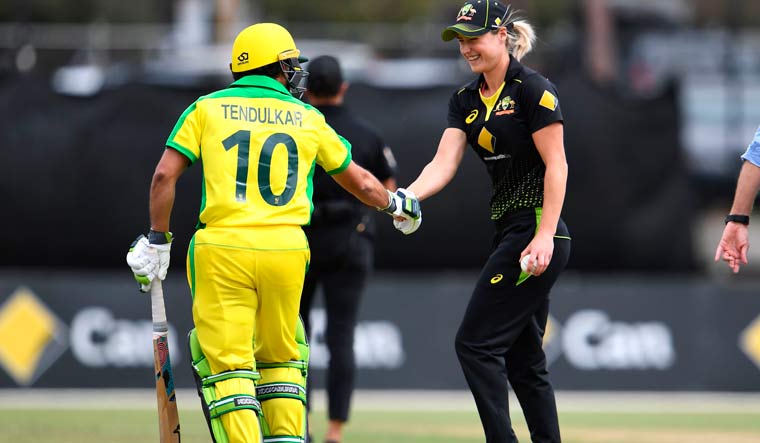 Amongst other legends, there were names such as Brian Lara and Sachin Tendulkar who had travelled halfway across the world to help CA in its noble cause. While, the game was quite interesting in itself, the best part was the one over challenge that cricketer of her generation Ellyse Perry threw at the cricketer of all time, Sachin Tendulkar. It was amazing to see the master wield the willow after a long time.
Watch the rare footage here;